Get the same Nissan Titan XD as Tennessee Titans RB Derrick Henry in Morristown, Tennessee
Back-to-back!
Nissan's "Heisman House" and the Tennessee Titans now have consecutive Heisman Trophy winners on the same team: 2016 Heisman Trophy winner Derrick Henry, and 2015's winner, Marcus Mariota.
>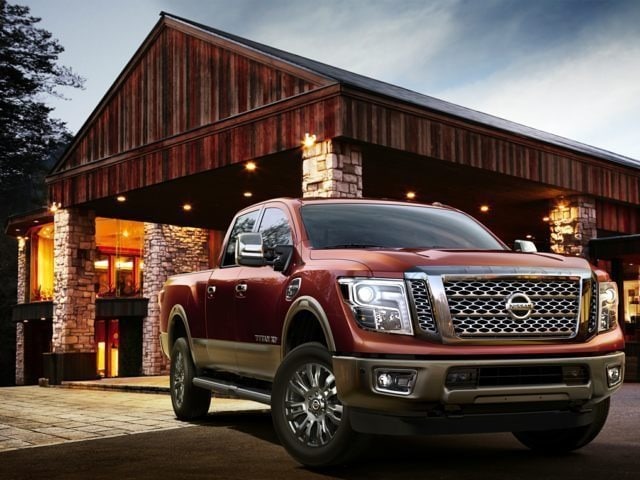 As part of his induction into the Heisman House -- Nissan's fictional fraternity for past Heisman Trophy winners -- Henry chose to receive a 2016 Nissan TITAN XD Platinum Reserve edition. Henry's new truck will look right at home parked next to Mariota's 2015 Armada at Nissan Stadium, home of the Titans.

With the Heisman House campaign, Henry will join former Heisman winners who will be featured in broadcast and social media commercials that will air throughout the upcoming college football season, beginning September 1.
"On behalf of all Nissan employees, we are pleased to welcome Derrick to the Heisman House," said Jeremy Tucker, vice president, Marketing Communications and Media, Nissan North America, Inc. "This campaign continues to gain legions of fans every year, and adding an Alabama powerhouse, and future Titans star, to the team will bolster that success. We also extend to Derrick a heartfelt welcome to Nashville and the Nissan family."
The well-known Heisman House marketing campaign, now in its sixth year, features a series of video shorts, a traveling college campus/stadium tour and social media components. Fans are able to cast their ballots online for their favorite Heisman Trophy candidates, with Henry garnering the second-most votes in 2016.

How Excited Are You?
How excited are you for the Tennessee Titans' upcoming season? Let us know in the comments section below!
For pricing and availability info, browse our new Nissan Titan XD online inventory, call us at (888) 350-8715, or stop by East Tennessee Nissan at 5496 W. Andrew Johnson Highway in Morristown, TN.

Source/Photo: Nissan