Don't Forget To Fall Back This Weekend In Morristown, Tennessee
November is quickly approaching, and you know what that means: the end of Daylight Savings Time! The time falls back an hour on November 1st at 2 a.m., so make sure to adjust your clocks before going to bed after your Halloween night festivities, or else you'll be accidentally showing up to work on Monday an hour before everyone else!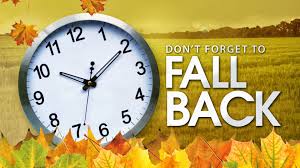 If your Nissan is equipped with the navigation touchscreen, changing the time couldn't be simpler. Press the "Apps" button on the control panel, then touch "Settings", then "System", then "Clock", and then touch the "Clock Mode" key. Touch "Set Clock Manually," then the "Plus" or "Minus" keys to make the time "fall back" one hour. That's it!
And when the Clock Mode is set to Auto, the GPS will automatically set the time, giving you one less thing to worry about!
For more information, watch this video below for a visual guide.
If your current ride doesn't have a navigation system, you're missing out! Click
here
to shop East Tennessee Nissan's new online inventory and upgrade today!